Over 30 years in the Dental industry.
Eastwood Park (training centre) qualified to City & Guilds in sterilizers and washer disinfectors, for testing & validation. A longtime member of the Steriliser Club (yes there really is one)! click following link if you don't believe centralsterilisingclub.org
CSC members account for a broad knowledge-base with a profession-wide approach that allows academics, nursing staff, engineers and trade to all meet together under the same banner of trying to get our heads around current decontamination needs and do a degree of crystal-ball-gazing into the future.

Formerly trained and qualified as an indentured plumber where twists and turns in career paths led to a South London dental practice where the rest 'just fell into place'. It started with many years of dental handpiece repairs (maybe start a page for this later)! then dental manufacturer management rolls where 15 years ago the stumble just happened into dental & medical decontamination.
Our objectives or 'mission'
To compile a Dental team site of decontamination equipment via 'feedback' from products you already own or perhaps would to like to shortly. We can assist you with what you are likely to pay for it and what kind of deals come with the purchase. In return for being a really useful project, we hope we can make this site the place to visit and re-visit for product, reviews and product comparisons. It's not really a 'Compare the Meerkat ' but more a ' What Equipment ' approach, where we look at reviews and your feedback to form an opinion, but ultimately like 'Trip Adviser' you have to use your own judgement! Invaluable trade feedback is already helping a great deal to make some sound judgements on what to buy (and what not to buy)!
We will try and cut through the doom-mongers and decon room sink plug-hole cynics to encourage practical help from those that have gone the whole-hog and purchased equipment for a swish new decontamination room and those that may like to do so in the future but are less sure!
So if you have something interesting to tell or report, or perhaps a suggestion for an article or feature, please drop me a line or two on the contact page and I will do my best to help.......or even find a friend that can.
When we first looked at a new site we started with what we believe was missing in the market. We will try to expand on our site when we have more feedback, more news, more features and more pricing info that have been submitted to us for inclusion.
Its "work in progress" or as our local council euphemistically put on their roadworks board ; "we are getting there" when referring to the repairing pot-holes.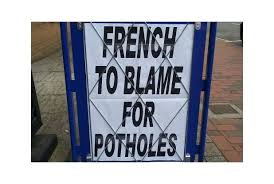 Plumbing to Dental decontamination! Can there be a the link?
Well it happened in my previous line of business some 30+ years ago when large dealers were gobbling up smaller concerns (sounds familiar)? Big is Best with even more "Cut-Price-Trade Centres" than Job Centres.Trade discounts grew from 15%- 20% as the norm, to a crazy -75% on many items. It had to end in tears as poor dealer margins led to poor stock availability, sub-standard brands and just general bad service such as: poor deliveries, frequent damage returns issues and so-on.
Dental trading was heading a similar way in the 90's and noughties but thankfully to not such an extent. Many small full service retailers took up the 'Quality' and 'Caring' mantle helping in raising the game of the few large retailers.The bigger concerns had the power to dictate the equipment product lines they carry and to a certain extent the price. The internet catalogue became a driving force for product demand but still retaining the traditional visiting reps, mixed in with modern technology. Pundits have said the way we do business will change for ever with Amazon now entering the Dental sales market in the States and if they are successful, I am sure they will be here next. It may start with consumables but there is no reason why equipment, small and large, will become available. You only have to go to Amazon to see all the big recognisable brands listed with their mini-sites, so the model works! Recent acquisitions have turned the tables again with Dental Directory coming under the same ownership of the largest UK corporate, Integrated Dental Holdings. DBG the dental buying group are also owned by the same concern, promoting their nation-wide one-stop service and more recently that excellent Scottish specialist validation and service company, Dolby Medical. Where will all this lead and how will Henry Schein react? Not lying down you can be sure!
Meanwhile, the smaller independents are still flourishing proving that sound advice, installation care, product quality and aftersales service are still the strongest elements in any purchase.
Compare the Meerkat ,Trip Adviser, Henry Schein, Dental Directory ,Amazon are ® trade names.