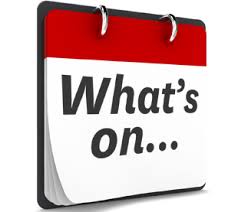 We would like to hear from you and we will do our best to post your event on this page in the future.
Local meets
Educational programmes
Lectures
Trade shows
Get togethers you need people to hear about.
Email us on the 'Contact us' page & Please be accurate in your dates, times and locations. Please give your contact details so as we can include them as we cannot be held responsible for inaccuracies etc.
Annual Scientific Meeting 2018 was held in April at the Marriott Hotel Cardiff . With a full and varied program on all topics decontamination it was a sell-out and proved to be highly successful once again including the launch of their brand new web site........follow the link below
NEXT CSC EVENTS
CSC Annual Scientific Meeting will be in Spring 2019 held at the Manchester Marriott Hotel on April 16th & 17th
CSC Looking ahead to this year, the Autumn Study day will be in September again with a return to the Botanical gardens in Birmingham..
All details to be found on the link below