The path towards a happy decontamination solution now looks easy to follow…but is it?
Reliability! such an emotive word when it is especially applied to decon-equipment. It's a given that cars and TVs are pretty faultless, so much so that breakdown protection insurance being sold by the youthful sales lad in Currys or what ever it's called now, surely cannot get many takers?
How did cars make a massive leap from when I owned my first car, a dearly loved, but frequently cursed Ford Anglia that was then, a far cry from a classic car but just a popular everyday runaround! Having had a succession of modern cars I have driven recently, they suffered only from changing a light bulb (albeit, no easy task now as the large plastic bumper has to come off) and that was all that happened during 80,000 + miles, except of course, the routine but now infrequent service…..see opposite service advice when you have time…...
I entered the world of decon in mid-2000 and couldn't believe the vitriol from any member of the dental decon team when I mentioned the word 'sterilizer' (or is it perhaps 'steriliser' or autoclave) especially if I linked the word to 'vacuum'! "The most hated bit of equipment in the dental practice", I was told. Not only is it expensive, it's slow, noisy, steamy and ruins my instruments. It was at this stage that I should have looked for another more popular role, perhaps 'sales' in a discount furniture store, carpet retail or even a 'virtual estate agent'!
Back to the subject; I had a theory that like a lot of British industry, poor re-investment and a degree of complacency had set in. We had a well know household cleverly branded machine, named after your very own younger sibling, based in a sea-side techno-park. Then you had an equally cleverly branded machine, produced in a northern industrial belt, perhaps slightly less renowned for the local Flemish weavers, than something your mother used to steam potatos and greens in, taking no-time at all to complete this task, unlike the early vacuum sterilizer that went on and on and on......!
To be fair, the modern upstarts from Europe (mainland) with swishy names, flashy casings and twinkly LEDs faired little better in the early days. Perhaps, I thought, it was a toxic mixture of steam, water, high-pressure and electricity all forced into a small box, used in an alien environment by ill-trained, ham-fisted staff that were never going to have a happy ending!
But it has! Like cars, a good bit of competition has focused the cause and machines bare little resemblance to their forefathers. Technology has now pushed cycle times lower and lower. With the iPad age, screens are touch control and some machines now can access information about the cycle and performance, remotely. Facial saunas when the door opened have been replaced by perfectly dried instruments from a machine that run so quiet you can now hold a conversation without being interrupted by a noise like a mini-hurricane approaching. As for ill trained and ham-fisted staff, training and professional responsibility have now all but eliminated 'user errors '
So do we need need to worry about reliability? More modern production facilities and better quality assurance should mean No…….but equally, Yes! So still do your homework and ask around or check reviews.They are not quite like cars just yet, but massive improvements will mean it won't be long before just routine servicing is the only time you will see the cheerful engineer!
Malcolm's personal, but experienced view…………...

Some of my favourite articles (written by me)!
So the choices have been narrowed down and you now think you know the product /company that you want to go with. However you just need a couple of more points clarified before jumping in with both feet and your cheque-book.
Have you sorted finance or is it a cash purchase? Maybe it's a rental / lease plan? Rental can be good when looking at whole term of 3 / 5 years. If its fully inclusive, check out the small print or just ask, but get it confirmed in an e-mail. Don't wait to receive an unwelcome bill for equipment consumables that you thought were all included.
Take the washer disinfectors. You must expect to pay extra, even if its rented, for detergent or descaler but check to see how much the machine consumes per cycle. There could be a real difference in both price per litre and its detergent consumption which will inevitably effect the running cost and make the bargain initial purchase a little less attractive, whether on rental or outright purchase.
So you think you know all about the humble sterilizer, your new aquisition will need on-going consumables such as door-seals and filters. Check the cost of these as they will need replacement on a time or cycle basis and don't forget to ask if it's a 'user' task or if you need an engineer to call.
Service costs are another element well worth considering. It will appear to be less stressful if you are all-inclusive or rental but always check the small-print. It is however a strong consideration if you own the machine(s) outright where fixed costs maybe a necessity. Labour rates can vary enormously between say £40.00 and £150.00 per hour ( I have even seen a minimum£550.00 charge) and there can be add-ons like call-out, congestion and parking charges. Its worth considering that getting a cheap-rate may end up more expensive if the guy can't fix it easily or doesn't carry spares and has to order making a return visit! Or perhaps they charge you from when they leave their base or last fix in John o'Groats (unless of course your practice is in Wick)! Try and get a fixed call-out charge that could cover the repair as well, or perhaps a no call-out charge followed by just time on site repairing. You may all be too busy or relieved but make sure the repair is followed by running at least one cycle to test the repair. It takes time and may be added to the cost but there is nothing more infuriating for both engineer and especially the practice to see the machine alarm 10 minutes after they have fixed it.
Service plans can look expensive so see if the warranty already covers say, the first or several services. Do they cover consumables or exclude certain parts or perhaps limited to only 2 call-outs per year? If you dissect the small print and all looks good, then factor in the peace-of-mind element of knowing someone will fix it today or tomorrow, I think its a no-brainer!
By the way you can sometimes get a loyalty, no-claims or multi machine discount ( more than one machine at the same site). Just ask ,it may save you many £ £ £ £s!
Henry Schein Advice Decon 6. It's commercial of course, but useful nevertheless, just follow the link below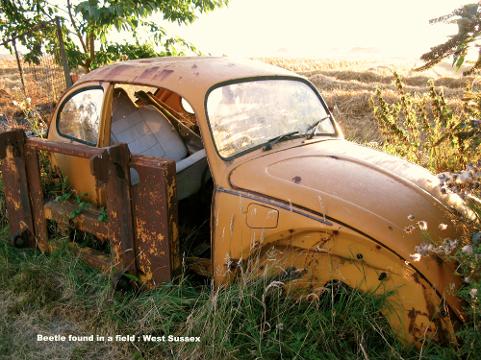 A breakdown can be infuriating and costly……at any time especially if it is not able to be fixed promptly! Having a back-up or spare capacity from another machine, is never a bad thing! So if you are still reliant on just one machine, cut the stress! Double up yourcapacity now...............and reduce the strain on both of you!